12 Days of Celebrating Consumer Protection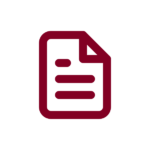 News
As the festive season approaches, we've been sharing a different take on the 12 days of Christmas, by celebrating 12 hints, tips and resources from the Consumer Code for Home Builders which help to protect new build home buyers.
When it comes to buying a new build home, many consumers – and some developers and agents – are not fully aware of the extra protection offered by the Code so we're using the first 12 days in December to promote the Code and signpost home buyers and home builders to useful information.
Buying a new build home? Help is at hand. Find out how the Code can help you.
During the first two years, your builder is initially responsible for putting right defects affecting your new home – with a further 8 years of structural warranty protection.
Read our top three stress busting tips to make moving home easier.
We're celebrating 4 years as an approved Code under the CTSI Consumer Codes Approval Scheme, giving consumers and developers added confidence in the service we provide
Check out our video sharing five ways the Code protects consumers, including our Independent Dispute Resolution Scheme
Six ways to help weatherproof your home this winter
To help consumers receive the best service, we provide free training resources for home builders and their sales agents
There are eight sections within our handy Code Compliance Checklist for home builders and their agents which serves as a useful guide to support Code compliance and help ensure consumers have a good experience when buying their home
Our dedicated resources hub contains nine useful resources for solicitors, available as downloads or quick links, to help you support home buyers. The hub also contains separate areas for home buyers, home builders and estate agents too.
Top Ten questions to ask your new home builder before buying a new home
Agents have an important role to play in supporting consumers. Our Code Compliance Starter Pack for home builders and their agents helps you comply with the 19 Code Requirements
The Code has been in existence and providing protection for 12 years, supporting home buyers from reservation through to two years after completion, while raising standards through shared learning and sanctions.
Noel Hunter, Chairman of the Code, said, "These 12 tips are a lighthearted way to promote the serious subject of making buying a new build home fairer and more transparent. These reminders and resources are there to help consumers get access to the help available to them, and to support builders in their efforts to improve customer service, not just at Christmas but throughout the year."
For more tips and useful updates, sign up to the Code's newsletter