Three stress-busting steps to consider when buying a new build home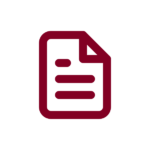 News
It's no secret that buying and moving into a new home can be stressful. It involves upheaval, with lots of tasks that need to be done in a short amount of time. While there's no 'quick fix' to avoid this, we have highlighted three ways the Consumer Code for Home Builders can help make moving to a new-build home more straightforward.
Stress-busting step one: Get off to a good start
It's easier to plan for change when we know what will be happening, when, and what the costs will be. This is where the pre-contract support from the Code comes in. Home builders covered by our Code have a set list of requirements to meet to ensure you have what you need to make an informed decision about your new home.
Before you exchange contracts, you should know what your new home will look like, what will be included, any additional costs associated such as maintenance fees, and an expected timescale for completion. Take a look at our top ten questions to ask your builder for more guidance.
Stress-busting step two: Know your rights
The Code requires home builders to make sure contracts comply with all legislation and are written in plain English so you know exactly what you're signing up to.
The Code also includes Termination rights so if there's a substantial change to your property or the completion date, you may be able to terminate your contract and get your deposit back.
Thanks to the extra protection offered by the four main warranty providers, you can relax knowing your deposit is protected in the unlikely event that your builder goes out of business prior to completion.
Stress busting step three: Ongoing support
Protection doesn't end once you cross the threshold of your new home – far from it. The Code requires home builders to provide an after sales service, so you know how to use and look after everything in your new home, and how to report any snagging issues.
Your new home will also come with a 10-year warranty, including protection in the unlikely event of any structural issues that may become apparent over time. That's a big tick for reducing stress!
Stress busting bonus: Our Code is approved by the Chartered Trading Standards Institute Consumer Codes Scheme. We have to meet stringent targets to demonstrate how we support consumers as part of this scheme, so you can feel confident in the support we provide.
Don't forget that the Code's Independent Dispute Resolution Scheme is there to help you should you feel the Code has been breached by your builder. For full details, including how to access our IDRS, visit www.consumercode.co.uk.