What support is available for new home buyers?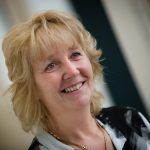 Carol Brady
Buying a home is a huge investment, so naturally we all want to feel our money is well spent. When we buy something new, there's often an expectation that it will be perfect and trouble-free – after all, laws such as the Consumer Rights Act 2015 are in place to protect consumers and give us rights to refunds if a product is faulty.
With new-build homes, it's a more complex picture. The Consumer Rights Act doesn't apply to homes, but there are other protections in place to support home buyers. Homes are built to strict standards and must meet building control regulations before they can be sold. In addition, most new builds come with a ten-year warranty which requires the home builder (also referred to as the developer) to meet more standards relating to the overall condition and standards of every home. Despite this, there are many different aspects to a new build home – not all of which can be fully controlled. This can lead to teething trouble, either during the purchase process or when you first move in, so it's good to know support is available should you need it.
Is there a fault?
The first question to consider is whether there is a fault with your new home, or whether what you're experiencing is a normal part of the running-in of a new build. Take a look at our guide on What to expect from your new home.
Sources of support if problems arise
Because there are so many different aspects to buying a new home, there are different sources of support depending on your situation. Generally speaking, these fit under:
The marketing/sales and purchase process
Build quality and snagging
Conveyancing/legal services
Much of this support is available through codes of practice. Although most builders who register with the main new home warranty providers, NHBC, LABC Warranty, Premier Guarantee or Checkmate, must comply with the Consumer Code for Home Builders, from late 2022, some builders registered with these bodies may fall under a different consumer code scheme – check with your builder which scheme applies in your case. Many of the protections provided are similar but you will need to know which code applies should you wish to make a complaint.
Marketing/sales and purchase process
The Consumer Code for Home Builders sets out requirements home builders must meet in the marketing and selling of their homes. This gives you some protection from the moment you start looking at potential homes.
Home builders must ensure you are given enough pre-purchase information to make a suitably informed choice, that marketing information is truthful and that you are made aware of any associated costs such as management fees. You must also be given a clear reservation agreement, including information about what monies may be retained if you decide to cancel. For full details of all the requirements, download our guide to the Code.
If you believe the Code has been breached, you can raise a complaint via the Code's free Independent Dispute Resolution Scheme. The Code Scheme applies to complaints which have been made up to two years from the date of completion and with financial claims considered up to £15,000.
Build quality and snagging
Most new-build properties are protected by a 10-year warranty which provides protection, predominantly against structural defects. Typically, for the first two years after occupation, developers are responsible for rectifying issues, often referred to as snagging. If your warranty is with NHBC, LABC Warranty, Premier Guarantee or Checkmate and covered by the Code, your builder is obliged under the Code to have an accessible after-sales service and a customer enquiry and complaints process, which is often your first port of call.
However, these warranty bodies also offer a free dispute resolution service for additional support if you are unable to resolve issues directly with your home builder.
For the remainder of the policy, your warranty provider is responsible for handling structural issues – you can find out what is typically covered by a warranty here in our article – home warranties explained.
If you are unhappy with the service you receive, most warranty providers have their own dispute resolution schemes through which you can raise a complaint. Warranty providers are also regulated by the Financial Conduct Authority and consumers can raise complaints via the free, impartial dispute resolution service offered by the Financial Ombudsman Service.
Conveyancing/legal services
Legal advice is a critical part of the home buying process and under the Code, the home buyers' choice to select their own solicitor or conveyancer should not be restricted. Home builders are permitted to recommend advisors, however. This can be advantageous to both the buyer and the seller if the recommended solicitor or conveyancer knows the site and associated paperwork as it can speed up the process for all parties. Either way, conveyancers and solicitors are bound by strict rules which include that they must operate in the best interest of their client (i.e. the home buyer in this case, irrespective of whether they have a separate relationship with the home builder).
If you have concerns about the quality of service you have received from your solicitor or conveyancer, you can raise a complaint with the Legal Ombudsman.
Bringing legal action
Dispute resolution schemes such as our IDRS and Ombudsman schemes are designed to give consumers access to free and impartial redress which is relatively simple and quick to resolve. This does not prevent you from taking legal action, should you choose to do so.
Please be aware, however, that in some cases, if you accept the decision on your claim, you may not be able to proceed with any further legal action. Even in cases where you refuse to accept the award or decision made, any subsequent legal action is likely to take account of the outcome of your complaint.
In some cases, Trading Standards may bring a case under the Consumer Protection Regulations (which is criminal law) if they believe a home builder is in breach of those regulations. This is unlikely to result in direct redress for the consumers affected but provides a strong deterrent to poor practice.
Practical tips
When buying a new home you should keep a records of any documents you are given, particularly those describing the property along with a record of any verbal assurances or other information along the way.
Buying a new home is a serious business and your record of the various stages of the transaction may prove very important to you later on should queries or disputes arise. See here for practical guidance: https://consumercode.co.uk/buying-a-new-build-home-help-is-at-hand/
For more information on the support available, visit our news and videos section. To find out more about how to raise a complaint via the Code, download our guide to the Code complaints process.