Top ten questions to ask your new home builder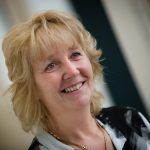 Carol Brady
Buying a new-build home is an exciting time – and there can be a lot of information to take in.
If your home is covered by one of our warranty providers (NHBC, Premier Guarantee, LABC Warranty or Checkmate) both the home builder and their sales agent are bound by our Code to ensure the buying process is fair and transparent. However, it's a good idea to have a list of questions prepared to make sure you are given the information you need, when you need it, to help prevent unwelcome surprises down the line.
You're bound to be bursting with questions about the more exciting aspects of your new home, but it's also important to clarify some of the 'nuts and bolts' of what to expect during and after the sales process.
Here are our top ten questions to ask your builder.
What information should I expect to receive during the buying process?
One of the key pieces of information your builder should provide is a copy of the Code – or at least details of how to access it from our website. As part of the Code, builders are also required to provide you with enough pre-purchase information to help you make a suitably informed purchasing decision, including a written Reservation agreement; an explanation of the Home Warranty cover; a brochure or plan illustrating the layout, appearance and plot position (if not completed) and details of the standards to which the home is being built.
What are the costs associated with this build?
Some new properties involve ongoing costs such management fees, ground rent and fixed agreements on services like broadband, which may not be included in the headline purchase price and could impact your budget. Your builder must share these commitments with you including approximate costs.
What are my refund rights on a reservation?
If you change your mind during the reservation period you are entitled to a refund of your reservation fee, less any reasonable costs incurred by the home builder or sales agent. Ask for specific details about fee refunds when you reserve, including exactly how much will be retained in the event you decide not to proceed.
Will my home be exactly as shown on the plans?
The properties on your development may vary considerably and in some cases brochures and plans will show elements that are indicative rather than actual representations. Talk to your sales agent about specific elements that may be different for your property and the impact on room size, layout, features or finish as well as external factors such as the location of drains, streetlamps, and communal facilities like bus stops.
What happens if you need to make a change to the plans for my home?
Your builder or sales agent should let you know if the plans need to be changed but any substantial or significant changes should not be made without your prior approval. You have the right to cancel the contract and reclaim your reservation fee and contract deposit if you no longer wish to purchase following a substantial change that you have not agreed to. Top tip – make sure you ask for information about changes in writing so everyone knows where they stand.
What does my home warranty cover?
Most new homes come with a 10-year warranty that includes 2 years' cover for defects as well as 10 years' structural cover, but there are a number of warranty providers and policies will differ. You can find a general overview of cover on our website, but your builder should provide you with an explanation of the specific Home Warranty cover for your home, including the name and contact details of the provider and a summary of the insurance cover protection.
Can I use my own conveyancing solicitor?
Developers may recommend a specific solicitor or conveyancer to speed up the process as they will be familiar with the site and associated paperwork. This is likely to save you time and money but you are free to choose your own advisers if you prefer. Whoever you appoint, your legal advisers will be bound by strict rules which includes operating in your best interest.
What should we expect after we move in?
Your new home will require a period of 'settling in' and drying out. During this time, you may notice small cracks and gaps or the appearance of condensation. These are common issues and usually nothing to worry about. Your developer or sales agent will explain what to look out for and examples of defects or deficiencies that you should note on your snagging list. You can also check out our handy guide to what to expect from your new home.
Do you have an after sales service and what does it include?
The support doesn't stop once you have completed your purchase and the Code requires your home builder to provide an accessible after-sale service with details of what the service includes and who to contact.
As part of the after-sales service your home builder should also have a system in place for recording and resolving problems such as snagging and other issues. Contact details, the procedure for reporting a problem and associated timelines should all be provided to you.
How do you handle complaints?
Most people are delighted with their new home but occasionally problems arise. Handling complaints is covered by section 5.1 of the Code. Your homebuilder is required to have an accessible system for receiving, handling and resolving complaints, and should provide details of relevant dispute resolution schemes such as the approved Independent Dispute Resolution Scheme provided by the Code.
For more information about The Code and the support available for new home buyers download our Home Buyers Guide or take a look at the videos and blogs on our website.