Top tips for keeping your new build on track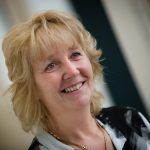 Carol Brady
Buying a new build property is a complex process and whilst it is exciting viewing show homes and browsing brochures, we have put together some tips to help you keep track of progress and ensure your purchase is as smooth as possible.
Have a mortgage agreed in principle
A mortgage in principle (also called Agreement or Decision in Principle) is a written estimate from your lender indicating the amount they are prepared to lend you. Although it's not binding and doesn't guarantee you a mortgage, it shows your sales agent that you are a serious buyer and several steps ahead in securing your mortgage.
Before you formally reserve your plot, consider all information provided
Once you have chosen a plot, make sure you know exactly what you are buying. Take your time and don't be afraid to ask questions so that you are clear on the layout, appearance and plot position as well as expected contents and fixtures and fittings. Take a look at our blog detailing the Top Ten Questions to ask your new home builder.
Find out which code of practice your builder operates under
Most home builders must comply with a code of practice which gives buyers additional rights and protections. Most home builders are covered by the Consumer Code for Home Builders which includes requirements about keeping you informed throughout your purchase. Find out more about our Code Requirements.
Understand the builder's schedule
You should be given reliable and realistic information about when construction of your home may be finished, the date of Legal Completion, and the date for handover of the home. If the work goes beyond the date given in your Contract of Sale, you may be entitled to compensation from your builder and they must keep you informed of any changes throughout the process. Ideally these updates should be confirmed in writing and keeping good records of your conversations will help prevent any misunderstandings. If your home is one of the first properties to be built on the development, find out to what extent you may be disrupted while the other homes are being built.
Appoint a professional legal advisor
You will need a solicitor or licenced conveyancer to take care of the legal side of things and your builder may have a preferred provider who is already familiar with the development. This may help to speed up the process but you are free to choose and appoint your own legal adviser if you prefer. Whoever you appoint will be legally bound to act in your best interests.
Read the contract thoroughly
Once you exchange contracts you are legally committed to buying your chosen property so take your time to understand the details. The contract should include the timescales for construction, completion and handover, as well as payment terms and any other pre-payments and guarantees applicable to the property. Ask your legal adviser if any points are unclear and read our blog to understand some of the additional protections provided by our Code Know your contractual rights when buying a new-build home.
Understand the warranty provision
Most new homes have a 10 year new home warranty which provides comprehensive cover against major structural defects. The home warranty bodies supporting the Code also cover defects that may develop during the first two years following legal completion as it is not unusual for some issues to appear as your home settles in. Your home warranty is not the same as home insurance which you will need to arrange separately. Take a look at our blog Home Warranties Explained, for more information.
You will need to identify and flag up any defects that occur after you move in as your builder is required to resolve these within the first two years. Your Home Warranty provider will give you information including a snagging checklist to use and you can also read our blog 'Snagging – what is it and how does it help you which explains more about the snagging process and how to create your list. We have also set out the most common issues that can arise with new homes and what to do about them – What can you expect from your new home?
If you encounter any problems
Your builder will have an after sales service to deal with queries after you have moved in and is required to provide you with full details of this during the sales process.  We have summarised a number of other resources in our blogs What support is available for new home buyers?  and Got a question about a new build home? Check out these resources.
Buying a new home will be one of the most significant purchases you are likely to make but by being proactive and prepared you will feel in control of your purchase and better able to deal with the odd hiccup that may arise.