Got a question about a new build home? Check out these resources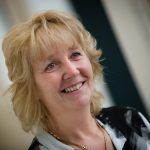 Carol Brady
Moving into a new build home is an exciting time. Alongside making your way through the packing boxes, you'll be wanting to get to know your new home and how everything works. You might also need help with things that aren't quite right.
There's a wealth of resources available to homebuyers via our website and through our supporting warranty bodies.
A great place to start is with our 'What to expect from your new home' guide. This gives a good overview of the different things to look out for and how to 'run in' your new home.
We also provide an overview of what home warranties cover and how they differ from the Consumer Code, as well as what support is available to home buyers.
But it's worth checking out your warranty provider's website, too. LABC Warranty has a section for homeowners with lots of useful information including a snagging checklist. NHBC's homeowner section includes information on what their Buildmark warranty scheme covers as well as a suite of guides about living in a new build home.
Checkmate also has a home buyers section with a useful overview of the process and their warranty information while Premier Guarantee has a section devoted to taking care of your new build home to minimise the risk of any problems.
Don't forget, your developer must provide an after sales service for two years post completion as part of the compliance with the Code. They should be able to help with any initial queries or snagging items when you move in.