Snagging – what is it, and how does it help you?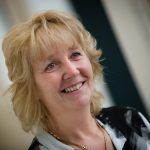 Carol Brady
The wait is finally over – your brand-new home is complete and you're almost ready to move in. But brand new does not mean flawless and there are often minor defects that need to be addressed during the first few months of living in a new build home. So, what do you need to look out for, and what support can you expect?
What is snagging and why do it?
'Snagging' is the process of identifying and flagging to your builder what are generally minor imperfections in a new home, covering everything from paintwork to driveways. In other words, checking that everything functions as it should and that the finish is up to standard. Anything that is damaged, not working properly or hasn't been completed to the specification agreed, should be reported to your builder, ideally before completion, and definitely up to two years after legal completion.
Most new homes come with a 10-year new home warranty requiring your builder to put right defects or damage that develop during the first two years following legal completion. It is not unusual for some issues to continue to appear as your home settles in, and your builder should resolve any build quality issues for you within those first 24 months.
How to create your snagging list
Most developers will have a snagging list template available for you to use or you can draw up your own. To get started, why not take a look at these guides from our supporting warranty bodies:
Premier's homeowner handbook (page 20)
Checkmate's homeowner guide (page 2)
When to start your snagging list
It's in your best interests to start your snagging list as soon as possible. A good time to begin is during your handover inspection so that you can notify your builder about any concerns you have. Bear in mind, however, that some issues may not become apparent until after you have moved in so you may need to notify your builder of further issues later.
What to look out for
Take your time and try to be as methodical and thorough as possible:
Try every switch, doorknob, cupboard and window
Turn on all the taps and showers
Test the heating, lighting and appliances
Inspect surfaces and finishes to walls and floors
Check any specific requirements or extras you agreed with your developer as part of your purchase.
Remember to include your outside space, such as any gardens, exterior lighting, doors, gates and garages.
The time of day, amount of daylight, and the time of year will all have an impact on what you're able to spot. Not all issues will be immediately obvious, so a further list may be needed as you settle into your new home.
If you feel it necessary, you can employ a snagging company to undertake this work for you. If you do, you should look to choose one that is recognised by a professional trade body.
You've done your snagging – now what?
Your home builder should have provided you with details of its after sales service, including the relevant contact details for reporting faults. Keep a written record of all your communications with the builder as it will make it much easier to track progress.
What if you're not happy with the remedial work or the builder does not take any action?
If your builder has failed to rectify the faults within a reasonable time or you are dissatisfied with their remedial work, you should make a formal complaint to the builder.
Under our Code, your builder must have a system for handling and resolving complaints and to ensure you are made aware of this during the purchase process. If, having exhausted the builder's complaints process, they still have not resolved matters for you, contact your home warranty provider as they may be able to help.
If you believe your builder has breached the requirements of our Code in any way, you can raise a complaint via our Independent Dispute Resolution Scheme.
It's important to remember that the vast majority of new build homeowners are satisfied with their purchase and would recommend their builder to others. Given the complexity of building a new home and the effects of different materials and conditions, it's inevitable there will be some snags here and there. Some will be down to the natural settling in process of a new build property. However, taking the time to check your home and providing a thorough snagging list to your builder, will help them understand what the problems are and what they need to do to put them right.
Further information is available in our blog What can you expect from your new home?