Summer newsletter available now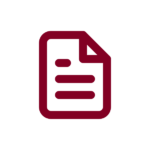 News
Welcome to the latest issue of the Code's newsletter which can be downloaded here
In this issue, we share a summary of the findings from the Independent Review of our Code, our Board's response, and information about our consultation on the proposed changes to the Code where you can have your say.
We also share tips and recommendations for home builders to help improve customer service and support for customers who may be vulnerable, as well as sharing suggestions on how home buyers can keep their new build purchase on track.
To sign up to receive future copies direct to your inbox, register here.