Consultation on proposed changes to the Code now open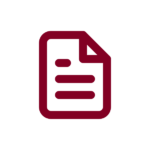 News
Following an Independent Review of the Consumer Code for Home Builders, the CCHB Management Board is now consulting on proposed revisions to the Code, good practice guidance for home builders and the Independent Dispute Resolution Scheme. The revisions are in line with many of the recommendations made by Review Chairman, John Bridgeman CBE.
The Code Consultation gives all stakeholders another opportunity to provide input and challenge to help ensure the Fifth Edition of the Consumer Code for Home Builders provides enhanced protection for consumers.
Respondents are invited to share their views via the online survey: https://www.surveymonkey.co.uk/r/CCHB_Revised_Code
A full copy of the consultation document is available to download here: Consumer Code Consultation June 2023 together with a copy of the proposed revised Code.
The consultation opened on 9 June and closes on 30 June. Subject to any unforeseen delays, we plan to share the final version of the revised Code in September ahead of formal implementation from 1 October 2023.
PDF answer sheets are available on request if you are unable to use the online survey. Please email secretariat@consumercode.co.uk to request a copy.