How is the Code monitored?

Home Buyers Guide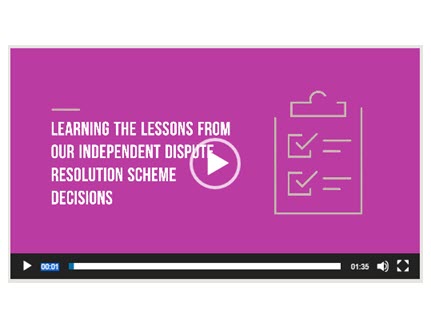 Video: learning lessons from complaints
The Code aims to make a positive difference to the service Home Builders provide to new Home Buyers.
To encourage Home Builders to adopt the Code and to enable the Consumer Code's Management Board to check how well it is being applied, or whether it needs to be amended or updated, the following activities may be carried out:
Research.
Audits, which may include audits site sales offices and of Home Builders' systems and documents.
Mystery-shopping surveys.
Annual returns or reports from Home Builders.
Reviews and assessments of customer satisfaction feedback and complaints.
Training for Home Builders.
As well as reporting results back to the industry, Government and consumer interest bodies, the findings will be considered in reviews of the Code to encourage best practice and the changing needs of Home Buyers and the home-building industry are met. Feedback is always welcome and any thoughts or suggestions about the Code should be sent to secretariat@consumercode.co.uk
Research
For more information on Customer Satisfaction levels and research undertaken by the Code, please refer to the National New Homes Customer Satisfaction Survey, the New Homes Review and the Code's Annual Report.