Over 6,000 front line staff complete online training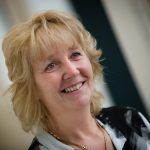 Carol Brady
In the last 12 months, over 6,000 front line staff involved in the selling and marketing of new homes have undergone the Consumer Code's on-line e-learning training, resulting in better customer service standards for home buyers.
The course is designed for staff who need to have an understanding of the Consumer Code, including how to support home buyers through the purchase process.
Important issues such as explaining how registration fees work, setting out service and after sales standards, and raising awareness of the Independent Dispute Resolution Scheme are all covered by the training.
We are delighted to see such a strong take-up in our online training course. By improving knowledge and understanding of customer service and consumer protection requirements within the home building industry, we can work together to drive up standards and improve the experience of buying a new home.
– Noel Hunter, Chairman of the Consumer Code
The free on-line learning course is available for home builders registered with one of the Home Warranty Bodies that support the Code, or for companies who work for registered Home Builders such as Estate Agents, solicitors, etc. The training is also supported by the Law Societies of England and Scotland.
The course takes no longer than an hour to complete and is a process of individual learning and self-accreditation – leading to a partner-endorsed CPD certificate of achievement.
In addition to covering the Code Requirements, the training covers Consumer Protection Regulations, which apply to property transactions and which have a clear synergy with the Code.
To find out more about our online course, visit our training page.