CTSI's Consumer Codes Approval Board sets the record straight on new home consumer codes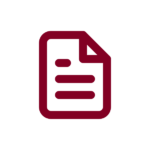 News
The Consumer Code for Home Builders Management Board has welcomed a statement issued by the Chartered Trading Standards Institute's (CTSI's) Consumer Codes Approval Board (CCAB) designed to address misinformation about the status of consumer codes in the new homes market.
The CCAB states:
"It has come to our notice that public statements have been made suggesting that there is a statutory based scheme that all developers are required to join. This is not the case and developers remain at liberty to join any of the existing approved schemes. Any future false statements will be treated very seriously and investigated."
Read the full CCAB statement here.
The statement follows confusion about the status of a statutory code which all home builders would have to comply with, as well as suggestions that existing codes would be replaced by a new code.
Current status
Although the Government has made provision in the Building Safety Act 2022 for a statutory new homes ombudsman and single code to help strengthen redress for consumers buying new build homes, these both need secondary legislation. In the current political environment, it seems unlikely that this will be brought forward in the short term, so how and when these changes will be implemented remains unclear. Even if this does go ahead the government has not confirmed which code scheme – or combination of schemes – will be adopted.
Noel Hunter OBE, Chair of the Consumer Code for Home Builders, said: "We are very keen to see consumer protection further strengthened through a strong Code, backed by industry training, compliance and sanctions, which includes raising awareness of the protection available.
"It is fair to say that the current situation is relatively complex, and it is important to be clear on the facts so that developers and consumers understand their options. We therefore welcome CTSI's intervention in this matter and look forward to continuing to work constructively with our colleagues across the industry to improve the new build home buying experience for consumers."
Although a single code covering all developers is not in place, the Consumer Code for Home Builders is in the process of updating and strengthening its existing Code following an independent review which will include aligning more closely to other codes where this benefits home buyers.
The Consumer Codes Approval Scheme (CCAS) is run by the Chartered Trading Standards Institute on behalf of Government and is responsible for independently approving and promoting codes of practice through code sponsors and protecting consumers with higher levels of customer service. The Consumer Code for Home Builders is a CCAS-approved Code and undergoes an annual audit to maintain compliance.