Consumer Code is commended following rigorous CCAS audit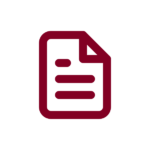 News
The Consumer Code for Home Builders has secured approval from the Chartered Trading Standards' Consumer Codes Approval Scheme (CCAS) for the fourth year running, following our latest audit.
Membership of CCAS involves meeting stringent criteria that demonstrates effective protection and redress for consumers, which is reviewed every year. It looks in detail at key aspects of our Code and the support we provide, including:
Code management, processes and procedures
Guidance to support members to implement the code
Mechanisms in place for handling consumer feedback
Support for vulnerable customers
Mediation, alternative dispute resolution and the disciplinary and sanctions process
In the latest independent audit, the CTSI concluded that "CCHB maintain their high standards and continue to drive compliance and thus consumer protection."
They also highlighted areas of good practice, including our continued education programme for developers and advisors to learn from the mistakes of others, to improve customer experience across the industry and reduce consumer detriment. Our self-assessment audit and learning process was also highlighted as evidence of commitment from developers to make changes to improve compliance.
CCHB Chairman, Noel Hunter OBE, said: "The CTSI's Consumer Codes Approval Scheme audit is thorough and demands high standards. To pass with such positive feedback is testament to the positive work we are doing to support consumers directly, as well as supporting the industry to improve customer service at point of delivery."
For more information about the CCAS scheme, visit: https://www.tradingstandards.uk/business-hub/consumer-codes-approval-scheme/