Welcome to our Autumn newsletter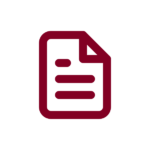 News
Welcome to our Autumn 2022 Newsletter which can be downloaded here: https://consumercode.co.uk/wp-content/uploads/2022/11/Consumer-Code-Newsletter_Issue-11_vfn.pdf
In this issue we address some of the recent confusion about changes to consumer protection in the new build home industry and share an update on progress with our own Code Review.
Causes for celebration include our Contact Centre being awarded the Customer Service Excellence Award and our Code being approved by the Consumer Codes Approval Scheme for the fourth year running.
We also shine a spotlight on five of the ways the Code provides extra protection for home buyers to celebrate National Consumer Week, and share some useful resources to help new build home buyers.