Revised Code update: new implementation date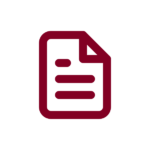 News
We're currently working through some updates to the revised Code (fifth edition) based on consultation responses from stakeholders and specialist input from the Plain English Campaign to ensure the Code is clear and easy to understand.
Following the feedback, our Management Board has decided to alter the date when the new Code will be formally adopted to the 1 January 2024. The Code and updated training and guidance will be published no later than 1 October to give home builders, agents and solicitors more time to prepare for the changes.
As with our previous reviews of the Code, the changes will be implemented in a supportive and collaborative way, so those affected receive the necessary support to make the changes and consumers feel the full benefits of the additional protection offered by the revised Code.
Keep an eye on our social channels for further updates.