Consumer Code for Home Builders publishes revised Code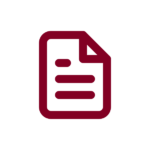 News
The Fifth Edition of the Consumer Code Scheme ('the Code') is now available to download from our resources page. The revised Code will be effective from 1 January 2024, giving builders and their agents three months to prepare for the changes and make sure they are 'Code 2024 ready'.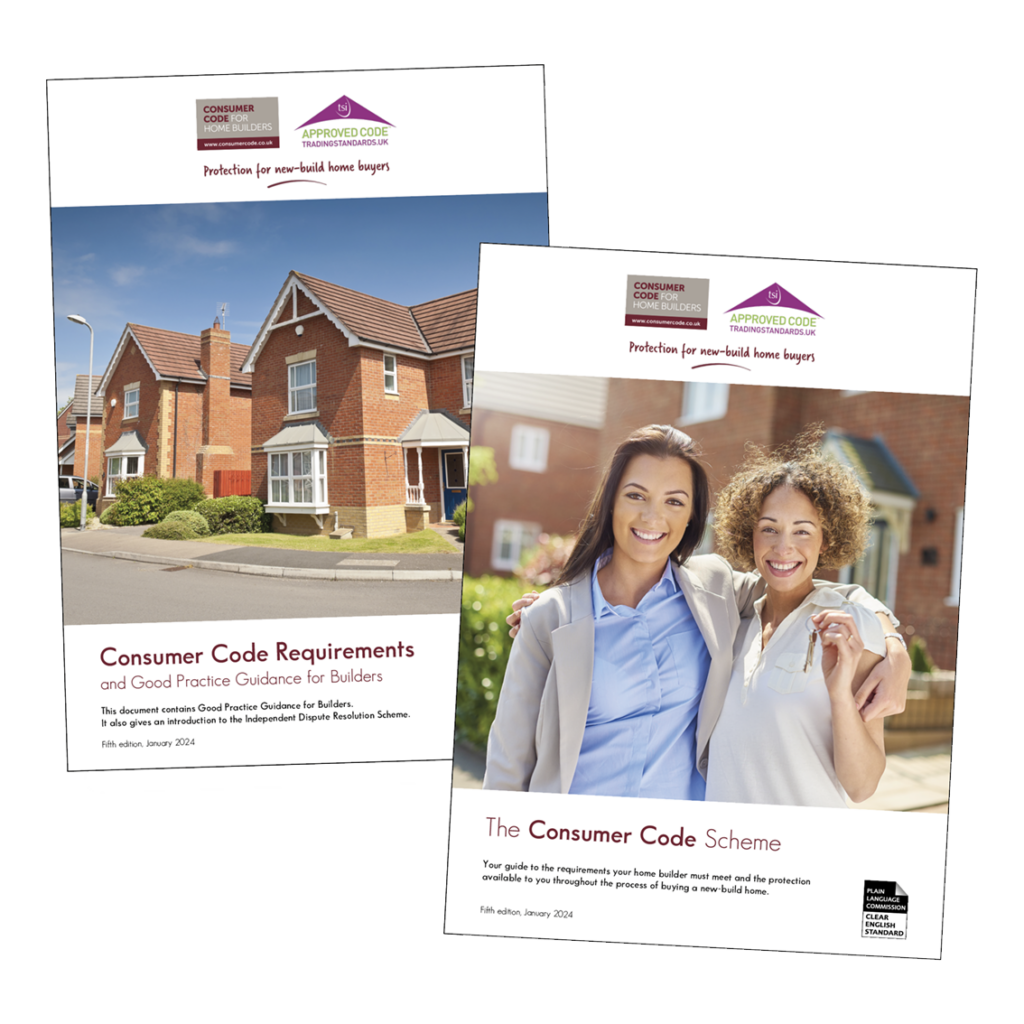 The updated Code builds on over a decade of effective consumer protection. In most cases, we've enhanced or clarified existing requirements to strengthen protection and align with other codes in the marketplace. We have also introduced some new requirements to address gaps identified as part of the independent review of the Code earlier in the year.
Key changes to highlight include:
A new 14 day cooling-off period from date of reservation
A new pre-inspection requirement to enable home buyers to seek professional help to identify snags and get them resolved before completion
More detailed requirements and guidance for managing customer complaints
An increase in the amount home buyers can claim through our Independent Dispute Resolution Scheme
The combination of the cost of living crisis, increase in interest rates and mixed reports about house prices in the media, can make buying a home at the moment feel quite daunting. Committing to the Chartered Trading Standards Institute-approved Consumer Code for Home Builders, enables builders to demonstrate they will treat customers fairly by making the buying process transparent, as well as providing an after-sales service and access to independent redress should that be needed. These commitments can help home buyers feel more confident in the decisions they're making, knowing they have access to the information they need to make an informed decision.
Transition pack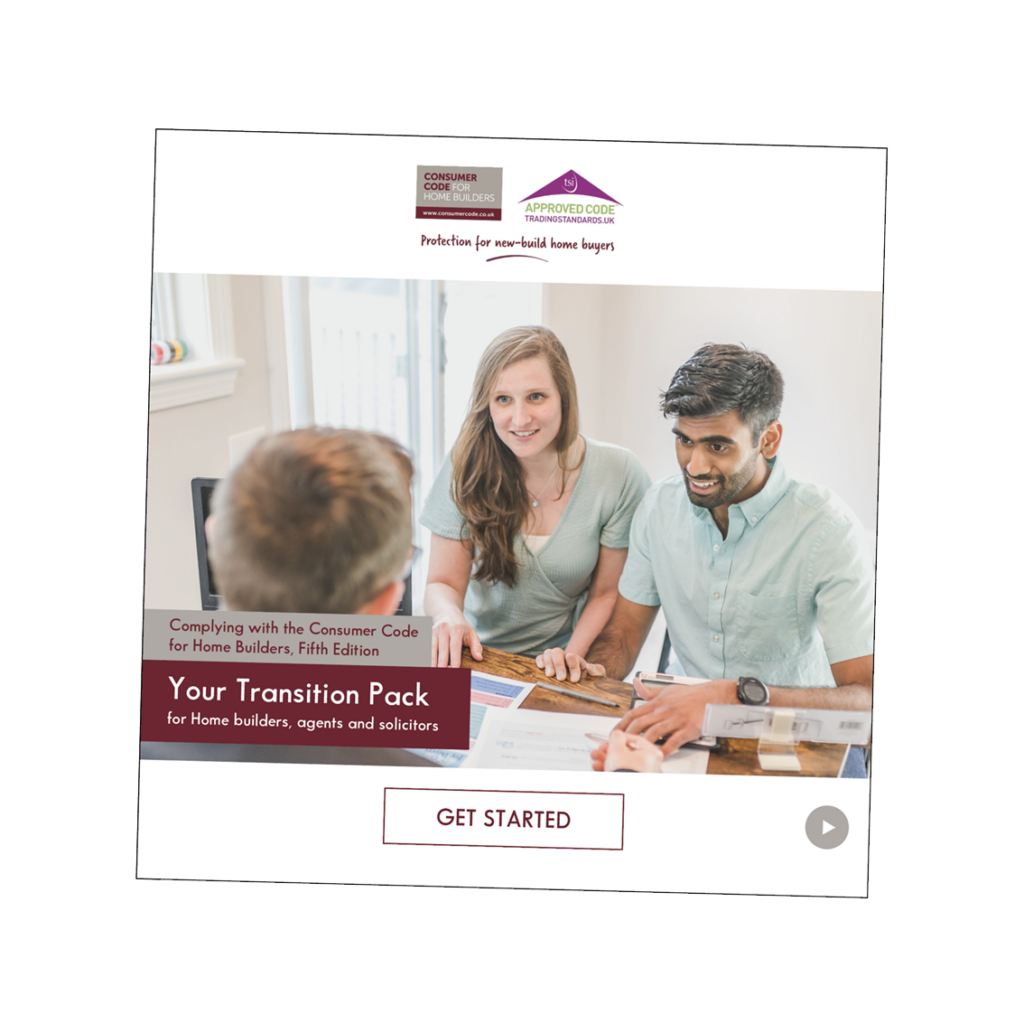 We've put together a 'Transition Pack' to help the industry prepare for the revised Code ahead of implementation on 1 January 2024.
The pack combines a suite of updated documents with a summary of key changes, a quick guide to effective complaints handling and some tools to help you promote membership of the Code.