A Tribute to Mike Freshney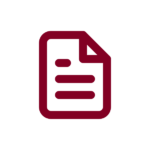 News
It is with much regret that we have learnt of the terribly sad news our Board Director and Chairman of our Advisory Forum, Mike Freshney, passed away while on holiday last week.
Noel Hunter, Chairman of the Code's Management Board said:
"I record with great sadness the untimely passing of Mike Freshney, a member of the CCHB Board since its inception in 2010.
Mike was not only a member of the Consumer Code for Home Builders Management Board but a prime mover in its creation and development. He had a passionate commitment to the quality of new homes and was a keen advocate of improving consumer protection. He lead a 'sea change' in consumer policy within this important industry. His understanding and expertise within the industry was unsurpassed, matched by his ability to inspire and motivate others.
He made a major contribution to the development and success of the Consumer Code and on a personal level I shall miss his wise counsel, good humour and unfailing courtesy. He will be greatly missed by all of his colleagues on the Board but his contribution lives on and benefits all who purchase a new home now and in the future.
In sadness. Noel"
We are keeping in touch with Mike's family and will advise further when we hear of any arrangements.