Leasehold homes – understanding your rights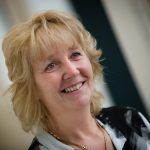 Carol Brady
Research published today (7 September 2018) by Propertymark has highlighted concerns about some new build homes that have been sold as leasehold properties.
The Propertymark survey, conducted among 1,000 people who bought a leasehold house, has found that over half (57%) didn't understand what being a leaseholder meant until after they had purchased their property, and 48% were unaware of escalating ground rent prior to purchase.
The report also goes on to highlight some examples of home owners being charged fees to make cosmetic changes to their properties under the terms of their lease.
The Consumer Code for Home Builders (CCHB) makes clear that home builders must provide potential buyers with enough pre-purchase information to help them make suitably informed purchasing decisions. This specifically includes details of any management services and organisations to which the home buyer will be committed, and an estimate of their cost.
Consumers who were not made aware of the fact their property would be leasehold and/or the resulting implications, may be able to seek financial redress through the CCHB's Independent Dispute Resolution Scheme.
Noel Hunter, Chairman, CCHB said: "The Propertymark report raises some concerning findings. While the government has pledged to prevent the sale of new homes as leasehold properties in the future, our Code provides a source of redress for those who may already have purchased their property without being made aware of the leasehold implications.

"Depending on the nature of the claim and the evidence provided, our Independent Dispute Resolution Scheme adjudicators could award up to £15,000 of costs incurred or anticipated."
To find out more, take a look at our complaints summary before contacting your warranty provider: https://consumercode.co.uk/home-buyers/how-are-complaints-dealt-with/complaints-summary/