Consumer Code welcomes Government proposals to improve consumer protection in the new homes sector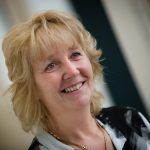 Carol Brady
The Consumer Code for Home Builders has responded to the Government's recent consultation regarding strengthening redress and setting up a New Homes Ombudsman.
The consultation sought feedback on a number of aspects, including how the Ombudsman should be set up, what it should cover and how it should be managed. In our response, we have welcomed proposals which strengthen redress for consumers and put forward recommendations for how this could be delivered.
We have also raised concerns about the limitations of an Ombudsman and the need to ensure the wider work to improve quality and customer service continues so that the likelihood of consumers facing problems in the first place is reduced. We have set out a number of other issues which need to be addressed to improve the quality and service across the new homes industry, which we are already working with our partners to deliver.
Our full consultation response is available to read here: https://consumercode.co.uk/wp-content/uploads/2019/09/CCHB-Response-to-MHCLG-consultation-on-new-homes-ombudsman-June-2019.pdf
Given the complexity of the new proposals and the various steps the Government will have to go through to establish a statutory ombudsman, it is unlikely that new arrangements will be up and running within the next two years. In the meantime, we will continue to work with consumer organisations, warranty bodies and the wider industry to enhance and improve customer service and protection when buying new homes.