Consumer Code for Home Builders welcomes new step towards strengthening consumer redress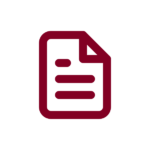 News
A significant step in the move towards the creation of a New Homes Ombudsman was announced this week, with the appointment of a New Homes Quality Board. The new board brings together many of the organisations already represented on the Consumer Code for Home Builders' (CCHB) board, alongside new participants, and will be well placed to build on the work achieved by the Code since its inception in 2010.
Noel Hunter, Chairman of the CCHB said: "We are pleased to see progress being made in efforts to strengthen redress for consumers. We are particularly encouraged to see that the New Homes Quality Board will have the remit to cover build quality as well as customer service. We look forward to working with the new board in supporting the transition to new arrangements, ensuring that there is no disruption in the support offered to consumers as the new processes are introduced."
The New Homes Quality Board will be chaired by Natalie Elphicke MP and will include representatives from consumer bodies, housebuilders, warranty providers, lenders and independents. It will not be dominated by any one group. To read the full press release, visit the HBF website.
The new arrangements will build on the significant improvements that have been established over the last ten years by the Consumer Code for Home Builders. In that time, we have seen the proportion of consumers who would recommend their builder rise from 46% in 2010 to 87% in 2019[1].
Our work to support home buyers and drive up service standards includes:
Introducing a comprehensive, Chartered Trading Standards Institute (CTSI)-approved Code of Conduct, covering 19 customer service requirements which 95% of home builders must meet in the marketing and selling of new homes
Setting up a fully independent Dispute Resolution Scheme run by the Centre for Effective Dispute Resolution (CEDR Ltd) which is free for consumers to access and handles complaints in the same way as an Ombudsman
Establishing a consumer enquiry service run by Government-sponsored CTSI
Providing free online training for home builders, solicitors and estate agents to support compliance with the Code
Implementing a series of compliance measures including self-assessments, mystery shopping and site audits
Awareness of the Code has been growing, and with that, the number of complaints raised through the Independent Dispute Resolution Scheme has risen from 3 in 2010/11 to 106 in 2018/19, with approximately 500 cases handled in total, to date.
---
[1] source: https://www.hbf.co.uk/documents/8389/CSS_HBF_Brochure_2019_with_table.pdf