Consumer Code for Home Builders publishes latest Annual Report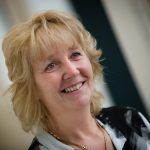 Carol Brady
The Consumer Code for Home Builders' Annual Report 2017 has now been published on our website.
Covering the period from April 2017 – March 2018, the report summarises the latest developments in the Code, including improvements in training, compliance checks, and sanctions. The report also summarises some of the recent work done to raise awareness of the Code among consumers, builders, and the wider property sector.
Click here to view or download the report.