Consumer Code for Home Builders announces changes to enhance support for consumers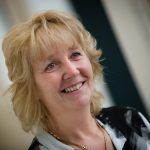 Carol Brady
Warranty provider Checkmate joins the Code's scheme
New Code telephone helpline launched
Removal of fee when bringing a complaint via the Code
The Consumer Code for Home Builders (the "Code") is incorporating several changes to make the Code more accessible and supportive to new-build home buyers.
Even more buyers stand to benefit from the robust customer service standards and protection set by the Code, with home warranty provider Checkmate becoming a Code member. Checkmate joins existing Code supporters, NHBC, Premier Guarantee and LABC Warranty, meaning the Code now covers up to 95% of all new homes built in the UK. Builders operating under the Code's supporting warranty bodies must comply with the Code's requirements that make the process of buying a new home fair and transparent, therefore giving additional reassurance to home buyers.
Following customer feedback, the Code has set also up a new telephone helpline to offer confidential advice on the Code to consumers. In securing the services of an established and independent contact centre, the helpline team is adept at providing impartial advice.
In addition, the Code has removed the fee which consumers traditionally had to pay to bring a complaint. Although the fee was refunded where a claim was upheld, cancelling the fee altogether has removed a potential barrier for home buyers and made it easier for consumers to seek redress.
The Code's Chairman, Noel Hunter, said: "Following an increasing political focus in recent months on the home building industry, we are pleased to be welcoming warranty provider Checkmate to the Code as a new scheme member. The four largest warranty bodies are now part of the Code, which means that new home buyers can have greater confidence in their purchase decision.
"Our new telephone line provides an easy way for people to get in touch if they have concerns during the home-buying process – whether that is pre-contract, exchange of contract or during occupation. The Code continues to be committed to providing protection and rights to new-build home buyers."