Busting the myths about the Consumer Code for Home Builders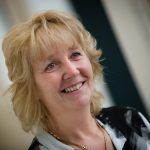 Carol Brady
In response to queries and concerns raised on social media about the remit of the Consumer Code for Home Builders (CCHB), we've put together this Q&A to help set the record straight. If you would like further information about the Consumer Code or how the CCHB works with builders, warranty providers and consumer affairs organisations, please contact our secretariat on secretariat@staging-consumercode.kinsta.cloud
What does the Consumer Code, run by the CCHB, cover?
The Code sets mandatory requirements that home builders must meet in their marketing and selling of new homes and their after-sales customer service. These requirements cover:
Effective customer service training
Clear and truthful advertising and marketing materials
Sufficient pre-purchase information to help home buyers make an informed decision about their purchase, including any financial commitments and leasehold arrangements
Contact details for the Home Builder and other relevant bodies
Provision of accurate Home Warranty information
Contract information including termination rights
Timing of construction, completion and handover
After-sales service
Complaints process
Approximately 16,000 builders have signed up to the Code through registration with the warranty bodies; covering on average 90% of the new home market.
What doesn't the Code cover?
Our Code covers the consumer for aspects relating to the purchase of a new home that are not already covered by the builder or warranty provider.
At present, the Code does not cover issues related to defects that may arise, or structural problems as these are dealt with directly between home buyers and their builders. Where problems cannot be satisfactorily resolved, buyers can access further support through their home warranty provider's dispute resolution scheme and/or through the builder's complaints process.
How is the CCHB funded?
In common with other Codes of Practice, the CCHB is funded by the industry it oversees – in this case, builders – as part of their subscription to our home warranty partners, NHBC, Premier Guarantee and LABC Warranty. This funding allows the CCHB to undertake compliance audits, deliver proactive training to minimise the risk of a home buyer experiencing poor service, as well as allowing the Code to offer an Independent Dispute Resolution Scheme.
How can the CCHB be independent given its industry links?
Our management board is made up of both industry and independent consumer affairs representatives. The board is independently chaired by Noel Hunter OBE, who brings extensive expertise in consumer protection, gained through senior roles in a wide variety of organisations including The Property Ombudsman and Chartered Trading Standards Institute. Full details of our Board and governance structure can be found here.
The CCHB's Independent Dispute Resolution Scheme is run by the Centre for Effective Dispute Resolution (www.cedr.com), an internationally renowned, independently audited dispute resolution service. No award decisions are made by the CCHB or its partners.
Why are compensation payments often lower than the amount requested?
For the independent adjudicator to assess the value of a claim, the claimant must provide evidence, whether that is of financial loss or the amount needed to rectify an issue. Claimants are encouraged to include evidence such as receipts, quotes etc so that an appropriate amount can be awarded where a breach of the Code has been identified.
Would consumers be better protected by an ombudsman?
No. An ombudsman does not regulate and only deals with complaints which is a weakness in Ombudsman schemes. Through the supporting home warranty bodies, action can be taken against a builder to the extent of excluding them from the scheme, fundamentally affecting their ability to trade. The level of consumer settlements would not be affected.
The Code resolves disputes independently through its dispute resolution scheme and the level of financial settlements is a matter of fact and judged in the same way as an Ombudsman.