Businesses should do more to protect consumers during cost of living crisis, survey finds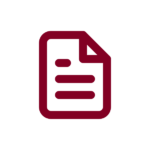 News
Businesses should do more to protect consumers from unfair business practices according to research conducted on behalf of the Chartered Trading Standards Institute (CTSI) Consumer Codes Approval Scheme.
The survey looked at changes in consumer buying behaviour during the current cost of living crisis. Over 67% of survey respondents believed businesses should do more with consumer protection. Consumer codes of practice such as the Consumer Code for Home Builders are specifically designed for this purpose, both in enhancing the protection available for consumers and in helping industries provide better quality services and customer care.
The cost of living crisis is impacting how some consumers shop, with 34% of respondents agreeing they now take more time to decide before making a purchase, and 10% stating they have delayed buying a new home due to the current financial situation.
Noel Hunter, Chairman of the Consumer Code for Home Builders, said: "These findings illustrate the need for home builders to be particularly mindful of the financial pressures their customers may be under and ensure they provide home buyers with sufficient information about the costs associated with buying a new build home to enable them to make informed decisions. This is particularly important for those whose circumstances may make them more vulnerable to detriment."
The Consumer Code for Home Builders sets out clear requirements that home builders must meet to make the buying and selling of homes fair and transparent. The Code is set to offer even greater levels of protection following an independent review which will result in changes being introduced to strengthen the Code later this year.
The research was conducted on behalf of the CTSI's Consumer Codes Approval Scheme by Censuswide with (1,000 Nationally Representative UK Respondents (aged 16+)) between 09/05/2023 – 11/05/2023. Censuswide abide by and employ members of the Market Research Society which is based on the ESOMAR principles and are members of The British Polling Council.