Building Safety Bill sets out future legislation on quality and safety of homes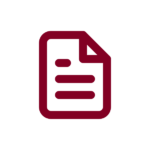 News
The Building Safety Bill was introduced to Parliament on 5 July 2021, setting out the next steps in a comprehensive overhaul of building safety legislation. This wide-ranging bill tackles a number of issues relating to the design, build and occupation of homes in England, including high rise buildings in the wake of the Grenfell disaster.
There is a significant focus on safety, including establishing a Building Safety Regulator to hold to account those who break the rules, as well as giving residents more opportunities to raise concerns, and extra rights to compensation for substandard workmanship and unacceptable defects. Although much of this relates to high rises, the government is looking to the Bill to drive culture change across the industry to help deliver high-quality, safe homes in the future.
New Homes Ombudsman
The Bill also includes provision for the Secretary of State to enable a New Homes Ombudsman to be established to resolve complaints from homebuyers about developers[1]. The New Homes Ombudsman scheme will ultimately replace existing Alternative Dispute Resolution schemes currently in place, including the Code's Independent Dispute Resolution Scheme, once the transition period has completed.
The Bill states that developers will be required to become and remain members of the scheme once operational. According to the Government's timeline, the Bill is not due to receive Royal Ascent for at least a further 12 months and we understand that compliance with the New Homes Ombudsman – and the new Code of Conduct – will remain voluntary until the legislation is in place.
Unlike the Code's IDRS, the New Homes Ombudsman provisions are restricted to new homes built in England. The Government is in discussions with the devolved administrations about how this policy might be taken forward in Scotland, Wales and Northern Ireland.
Noel Hunter, Code Chairman, said: "The Building Safety Bill is a positive step forward in many respects, particularly in driving up quality and safety standards across the construction industry.
"We are pleased that compliance with the New Homes Ombudsman will be a legal requirement for developers but would like to see that extended to the New Homes Code of Conduct to maximise protection for consumers, as well as ensuring there is consistency in the approach across the UK."
---
[1] Building Safety Bill: clauses 127 to 132 and Schedule 8 https://www.gov.uk/government/collections/building-safety-bill