BBC Rip Off Britain highlights flaws but misses consumer redress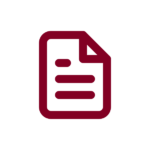 News
A recent episode of BBC Rip Off Britain has highlighted examples of problems some consumers are facing where developers have failed to complete communal play areas. We welcome the programme's efforts to raise awareness of these issues and seek resolution for those affected. However, we were disappointed that they failed to highlight the protection currently available to homebuyers, and focused only on a new organisation and code which doesn't apply to the cases highlighted.
There can often be genuine reasons why developers may experience delays in completing communal areas, particularly in light of the pandemic and supply challenges. However, that doesn't mean that consumer concerns should go unanswered.
The Consumer Code for Home Builders is likely to apply to these situations in three areas:
Pre-purchase information – was the home buyer given accurate and truthful information about the likely timescales and potential delays to any communal green spaces?
Completion – did the developer explain what was outstanding at the time of completion and the arrangements for fixing these items, including those outside the home?
Accessible complaints service – does the developer have a complaints process and if so, are complaints being handled in a timely manner with clear information and timescales provided to complainants?
When it comes to communal spaces, often the best route is to speak to the local planning authority who have the power to enforce action in line with the original planning application. And while it may be difficult to put a value on any redress in situations which don't directly affect the home, consumers may still be eligible for compensation for inconvenience caused if they pursue a claim through our Independent Dispute Resolution Scheme.
Most importantly, however, the Consumer Code for Home Builders (which currently covers 95% of all new build homes in the UK) can apply sanctions against developers through the warranty providers should home builders fail to comply with an adjudicator's decision. It is these sanctions that can make a real difference to resolving ongoing issues facing home buyers.
Photo by Aaron Burden on Unsplash n.b. This image is used for illustrative purposes only and is not intended to represent actual equipment used by developers