The autumn newsletter has landed – read our Code transition special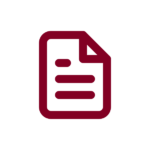 News
The revised Code is here and you can read all about it in our autumn newsletter.
After months of work and consultation, we're proud to unveil the Fifth Edition of the Consumer Code for Home Builders. This issue of our newsletter shines a spotlight on the main things the industry needs to know about complying with the new Code which will be effective from 1 January 2024.
Also in this issue:
a snapshot of statistics from our Annual report
sharing learning through articles, interviews and a new webinar programme (coming soon)
tips for home buyers to help prepare their home for wet and windy weather
how to make an effective complaint
Download our autumn newsletter.
To sign up to receive future copies direct to your inbox, register here.