Annual CTSI audit of the Consumer Code for Home Builders highlights best practice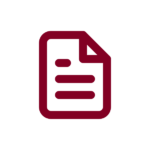 News
The Consumer Code for Homes Builders has passed its first annual inspection, required as part of its membership of the Chartered Trading Standards Institute's Consumer Codes Approval Scheme. The CTSI's independent auditors highlighted a number of examples of best practice during their assessment.
Annual inspections are a condition of membership to the CTSI Consumer Codes scheme and our Management Team welcomes the opportunity this provides to ensure the Code is working well and is supporting new-build home buyers. The review looked in detail at how our Code is applied, what actions we take to promote compliance and how our Independent Dispute Resolution Scheme helps consumers when things go wrong.
The auditors were particularly pleased to see the work we do to share lessons learned from complaints and self-assessments across the industry, as well as our proactive approach to reviewing Reservation Agreements. The cover our Code provides for consumers should their builder go out of business was also highlighted as an example of best practice.
The CTSI report states: "The Consumer Code for Home Builders continues to provide comprehensive protection for consumers in relation to the purchase of a new home. In addition they seek to continually drive up standards across the whole house building sector."
The full report can be reviewed on the CTSI website