Temporary changes to the Code during COVID-19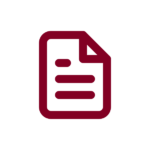 News
The Code is making temporary changes to comply with the Government's latest guidance to minimise the spread of COVID-19.
All Code compliance site visits have been suspended until further notice.
However, our on-line e-learning training system remains available (you can log in here: https://training.consumercode.co.uk/login/index.php and copies of our Train the Trainer Programme can still be requested by emailing secretariat@consumercode.co.uk
To accommodate the coronavirus restrictions, the various timescales set out under our Scheme Rules in relation to our Independent Dispute Resolution Scheme may need to be extended. This will relate to the submission and responses to any claims, as well as the carrying out of any remedies that developers may be directed to do. Adjudicators will also be mindful of any Government advice when making their final decision, which may have an impact on what can be done, when.
For details about whether individual sites are operating, please contact your developer.
The Consumer Code for Home Builders remains open and we are working remotely.
Please call us Monday to Friday between 10am to 4pm on: 0345 608 9797* Email enquiries can be sent to our team via: enquiries@consumercode.co.uk
*Calls to 0345 numbers usually cost the same as standard UK landline numbers. Please check with your network provider.