Tackling concerns about leaseholds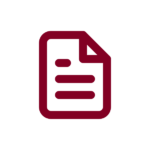 News
The Competition and Markets Authority (CMA) announced earlier this month that it is launching enforcement action against four developers in relation to potentially unfair terms concerning ground rents in leasehold contracts and potential mis-selling. The full details can be viewed on the CMA website.
In addition, the government is looking at proposals which could see a ban on new homes being sold as leasehold, and a reduction of ground rent to zero for new leases. The Consumer Code welcomes initiatives that seek to simplify the home buying process and provide a fair and transparent service to home buyers.
Our Code already requires developers to provide home buyers with a description of any management services and organisations to which the home buyer will be committed and an estimate of their cost. They are also required to inform home buyers of the circumstances and on what terms the charges and fees may alter.
This is also an area where lawyers and conveyancers in the home buying process, have an important role to play, which is covered in our free online training for solicitors/conveyancers, agents and developers.
If you believe you were not given information about leasehold arrangements and other fees which apply to your home, you may be able to make a complaint against your developer via our Independent Dispute Resolution Scheme and/or against your solicitor/conveyancer to the Legal Ombudsman.