Sharing learning from complaints to improve customer service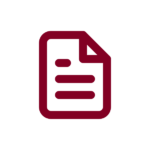 News
We've put together a series of factsheets to help developers learn from past complaints and enhance their customer service to reduce the risk of similar breaches.
The Code's Independent Dispute Resolution Scheme assesses and adjudicates on the complaints made by home buyers about potential Code breaches. Recently, the majority of complaints have related to four areas of the Code:
Section 1.5 – Sales and advertising material and activity must be clear and truthful.
Section 2.1 – Home Buyers must be given enough pre-purchase information to help them make suitably informed purchasing decisions.
Section 4.1 – The Home Builder must provide the Home Buyer with an accessible after-sale service.
Section 5.1 – The Home Builder must have a system and procedures for receiving, handling and resolving Home Buyers' service calls and complaints.
There are common areas which have contributed to these breaches, including not keeping customers adequately informed of changes that may affect their purchase decision, failing to keep an audit trail of customer correspondence, not providing the right information at the right time or following up complaints in a timely manner.
Part of the Code's role is to help home builders improve customer service and encourage best practice. We've put together a series of factsheets for developers to share some of the learnings from recent IDRS adjudications to help minimise similar complaints in the future.
To download the factsheets click here.  To download full details of each of the Code requirements with accompanying advice for builders click here.