Plans announced for new Code and New Homes Ombudsman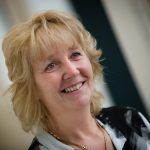 Carol Brady
The New Homes Quality Board (NHQB), initially established in May 2020, has announced plans to introduce a new Code and a New Homes Ombudsman.
The NHQB is led by 'new homes quality champion', Natalie Elphicke MP, and includes representatives from the home building industry as well as consumer groups.
We are looking forward to working with the new Board on the transition arrangements and next steps.
Read the NHQB statement here