New home buyer survey highlights importance of warranty protection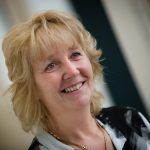 Carol Brady
New Homes Review has conducted an independent survey to gauge home owners' views on key aspects of their new home.
The NHR survey asked new build home owners about the importance of a 10 year warranty when buying a new home. Nearly nine out of ten (88%) of those surveyed said that it was important, with just 8% of people saying that they were not aware of the cover of the new build warranty.
Kate Hughes at New Homes Review said: "Having and knowing what a warranty covers is really important for new home buyers given the number of snags and defects identified. They need to know who to contact and make sure things are solved and put right in the most efficient way."
The New Homes Review (NHR) was established to provide independent feedback on the level of customer satisfaction, knowledge of the process and quality of new homes being built for sale in the UK. Feedback is obtained through an on-line survey www.newhomesreview.com which home owners are invited to complete.
The survey, completed by over 500 respondents, also identified current levels of satisfaction with new homes, as well as areas of frustration for home owners, giving an insight into where builders need to focus their efforts to improve customer satisfaction. The independent survey, conducted between November 2016 and November 2017, found 57% of people were satisfied with the service that was provided by their builder through the process, but key improvements could be made in reducing the number of snags and defects along with better communication.
Just over 40% respondents were dissatisfied with the condition of their property, while almost 40% of new build homes fail to meet their original deadline.
There were mixed reviews when new build home owners were asked about the service that was provided after they moved in. A third were completely satisfied but 50% were unsatisfied suggesting builders and developers need to work on the after sales service, which is often handled by the developer or builder's head office rather than the on-site team.
Key findings of the NHR survey included:
93% had experienced snags or defects in their new home. In the main, these were resolved in a timely manner, in fact just 24% did not feel that they had been resolved quickly enough
59% of new build home owners said they were satisfied with the condition of the property
63% of new build home owners are satisfied with the overall quality of the build
57% said that they were satisfied with the standard of their new home
63% were satisfied their new home was value for money
Kate at New Homes Review said: "Many new home buyers enter into the process with the expectation that things do not always go to plan but this does not mean the building industry have got it right and further improvements could be made in terms of less snags and also better communication. But overall those consumers buying a new build home are satisfied with the property that they have purchased. This includes both the service they received during the purchase and after they collected the keys."
The NHR independent rating for the new build industry for 2017 is Gold. This means that the average customer satisfaction score for the survey was between 61% and 70%.
Kate Hughes added: "The NHR believes that good service in any industry should be rewarded and excellence in home building should be no different. Over time we hope that this survey will help potential new home buyers with their buying decisions, minimising the stress involved and making it a much more enjoyable process."
Commenting on the findings, Noel Hunter, Chairman, CCHB said: "This survey highlights some important areas where builders could improve customer service and overall workmanship. However, the majority of respondents are satisfied with the condition, build quality and value of their home. Improvements in satisfaction have also been highlighted in the most recent Home Builders Federation survey which found 85% new home owners were satisfied with the quality of their new home."
More details on the New Homes Review rating system can be found on the website http://www.newhomesreview.com/