Independent survey finds increase in customer satisfaction with new homes sales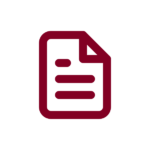 News
According to independent body The New Homes Review, the majority of new-build customers in 2019 were satisfied with their home.
The latest survey shows a small increase in satisfaction across a number of measures in 2019 and a slight drop in the number of homeowners reporting snagging or defects when they moved in. The biggest improvement noted by the NHR was in customer service from the developer during the sales process (63% satisfaction in 2019 compared to 58% satisfaction in 2018).
Noel Hunter, Chairman of the Consumer Code for New Homes, said: "We are particularly encouraged to see the improvement in satisfaction with the sales process which is where we focus our attention. The Code has been working in partnership with members to provide training and share learning to help improve the service new-build home buyers receive. It is great to see satisfaction levels increasing, albeit there is much more to do."
According to the New Homes Review, although most were happy with the quality of the build and finish, there was a slight drop in the number of people who felt their home represented good value for money and there is still a high percentage of those who are dissatisfied with after sales services from their builder.
The New Homes Review (NHR) launched in November 2016. Its aim is to provide independent insight into the quality of new homes built for sale in the UK by taking a measure of the level of customer satisfaction amongst purchasers of new homes. It is one of a number of surveys which look at satisfaction with new-build homes.
The full NHR report can be downloaded from the New Homes Review website.
The Consumer Code does not have any direct links with the New Homes Review survey or other home buyer satisfaction surveys but aims to keep abreast of relevant findings and share information as appropriate.