Consumer Code for Home Builders responds to Government Consultation on Strengthening Redress in the Housing Market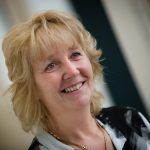 Carol Brady
The Consumer Code for Home Builders (the Code) has submitted a detailed response to the Government's consultation which looks at strengthening redress in the housing market. The Code welcomes the Ministry of Housing, Communities and Local Government's desire to improve consumer protection and make it easier for consumers to seek redress when problems arise. However, we are concerned that in seeking to simply the process, consumer protection could be undermined in some areas. Furthermore, we believe the proposals should cover ways to raise standards in the home building industry and improve compliance with customer service standards, in addition to supporting consumers when problems occur.
In our response to the consultation, we have highlighted the following:
The Code does not believe a single housing ombudsman would improve consumer protection in the housing sector due to the complexities involved and the very different issues experienced in the new homes sector versus second-hand homes, the rental market and social housing sectors.
The Code does support simplifying the process for consumers, which could include creating a portal providing seamless access to support, as well as streamlining the different consumer codes available.
Changes should not undermine, but should enhance the strength of protection already available. For example, an ombudsman would not have the remit to drive up quality and ensure compliance with customer service standards. By contrast, the Code provides training for home builders and associated industries and conducts compliance visits to ensure standards are maintained, reducing the likelihood of errors. Where fault is found through the Code's Independent Dispute Resolution Service (IDRS), member warranty bodies have the option to expel a builder if they do not adhere to recommendations made by the IDRS. This sanction has been used on seven occasions since the Code was introduced and severely limits a builder's ability to continue trading.
The Code is very willing to work towards a single code for new homes for consumers, covering all warranty providers and their members. However, the Government should consider setting minimum warranty standards to avoid consumers losing out. Currently, some warranty schemes do not meet the minimum standards set out by the Code, which were developed in partnership with the industry and competition law experts, Clifford Chance.
The Code is keen to remove barriers to the IDRS such as the fee. However, consideration needs to be given to alternative funding options to maintain the quality and independence of the dispute resolution service.
The Code would welcome greater independence from industry, but also recognises the benefit of industry participation to identify and implement practical solutions.
Given the amount of issues which generally relate to 'snagging', the Code has proposed an independent study to review the way in which quality issues are dealt with and to consider where access to an IDRS may be better than seeking redress through the warranty scheme.
The Code response was submitted to the Ministry of Housing, Communities and Local Government on 16 April. To view our full submission, click here Consumer Code response to MHCLG consultation – Single Housing Ombudsman April 2018