Consumer Code for Home Builders appoints consumer protection specialist, John Bridgeman CBE, to chair independent review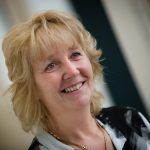 Carol Brady
The Consumer Code for Home Builders, which provides consumer protection for buyers of new build homes, has appointed former Director General of the Office of Fair Trading (OFT), John Bridgeman CBE, to chair a comprehensive review of the Code.
The Consumer Code covers 95% of all new build homes, providing vital support and protection for consumers during what is often their largest purchase, with annual expenditure on new homes in the UK reaching £45 billion. The review will assess where the Code could be updated in line with other major codes to offer a consistent approach for consumers, as well as considering further opportunities to strengthen consumer redress. This could include an increase in the maximum amount that can be claimed and extending the scope to cover quality, or 'snagging', issues which are the most common cause of complaints from home buyers.
John Bridgeman has been appointed to oversee a consumer-focused review that will ensure the Code remains fit for purpose and provides home buyers with appropriate, and consistent, support and redress. John is an expert in regulation and consumer protection in a wide range of industries, having served two terms on the Monopolies and Mergers Commission, and launched a major national initiative on Code of Practice-based self-regulation during his time at the OFT.
Code Chairman, Noel Hunter OBE, said: "In appointing John Bridgeman, we are putting consumer protection at the heart of our review. Although we have seen significant improvements in the customer service provided to buyers of new build homes in recent years, there is still room to improve. We want this review to bring consistency in the industry, highlight any gaps or opportunities that will strengthen redress for consumers and provide clear guidance for developers to get things right.
"John's extensive experience will provide the direction needed to deliver a Code that remains fit for the future." Noel Hunter added.
The Code Review will run from August to September 2022 and will invite responses from a wide range of stakeholders, including consumers and consumer advisory groups, industry bodies, developers, agents, and those involved in the wider home building industry. Any changes made to the Code following the review are expected to be implemented from January 2023.
The 2022 review will be the fifth update since the Code was launched in 2010. It has been delayed to take account of government plans to adopt a single, statutory code and New Homes Ombudsman. However, recent developments indicate that the Consumer Code for Home Builders will continue to be a leading Code for some time to come, supported by the four main warranty providers, hence the need to ensure it is providing appropriate redress in response to changing needs.
John Bridgeman, Chair of the Code Review, said: "I welcome the opportunity to chair such an important review which will help to ensure consumers continue to be well supported and protected during what is often a complex and high value purchase. As part of the review, I look forward to hearing from those working in or affected by the home building industry, including the consumer and legal advisory bodies that play an important role in helping to ensure the buying and selling of homes is fair and transparent."
To have your say on how the Code should be developed, visit: https://www.surveymonkey.co.uk/r/Code-Review-22-b 
The closing date is 16th September 2022