Celebrating National Consumer Week this November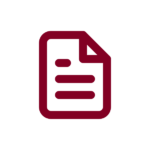 News
November sees the arrival of National Consumer Week – an opportunity to raise awareness of consumer issues and celebrate protection. To mark the week, which runs from the 14th November, we're highlighting five ways the Consumer Code protects buyers of new build homes. Here are just a handful of the additional protections we've been offering for the past 12 years:
1) Your reservation fee is protected. Builders must return your reservation fee if you change your mind, minus any reasonable costs, which must be outlined in advance
2) Your deposit is protected. In the unlikely event your builder goes out of business before completing your home, you will receive a refund, or the warranty body will step in to complete your home
3) High pressure sales tactics are not allowed – developers are likely to be found in breach of the Code if they put consumers under undue pressure to make a sale
4) You can change your mind. If a developer significantly changes the specification of your home, and to which you did not agree, or if there is an unreasonable delay in finishing the construction, you may be able to pull out of the sale, even after exchange of contracts, and receive a full refund
5) You're still protected after completion. Our Code requires developers to provide an after sales service to support home buyers for two years after completion, including an accessible complaints service.
Consumers can take their complaint to our Independent Dispute Resolution Scheme (IDRS) free of charge if they believe their home builder has breached the Code. In the last year alone (2021), the IDRS dealt with over 300 complaints and paid out more than £140,000 to help put things right. Further details can be seen here.
Follow us on Twitter and LinkedIn during National Consumer Week to discover more ways the Code protects consumers.