CCHB passes annual CTSI audit with flying colours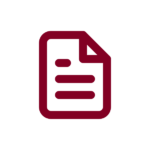 News
The Chartered Trading Standards Institute's Consumer Codes Approval Scheme (CCAS) has commended the Consumer Code for Home Builders' (CCHB) high standards and commitment to compliance in its latest annual audit.
The Code is subject to an annual audit as part of its membership of CCAS. The CCHB Management Board welcomes the opportunity this provides to ensure our Code is working well and is supporting new-build home buyers.
The audit – which reviewed the 2020/21 financial year – looked in detail at how the Code is applied, what actions we take to promote compliance and how our Independent Dispute Resolution Scheme helps consumers when things go wrong.
Noel Hunter, Code Chairman, said: "We are pleased to have confidently passed the audit for the second year running. Despite the many challenges faced during the pandemic, some of which have impacted home viewings and completions, we're delighted to have independent confirmation of the positive work being done to maintain and improve customer service in the home building industry."
The CTSI's independent auditors highlighted examples of best practice during their assessment, including:
overall commitment to the Code among our members
the willingness of builders to make all necessary changes to comply with the Code where our independent audits have highlighted potential areas of non-compliance
the feedback we provide to the industry to help members learn from the mistakes of others, to help improve customer service and reduce the risk of consumer detriment.
The CTSI report states: "Despite the challenges of the pandemic and lockdowns, and the uncertainty around the development of a single code with the introduction of a New Homes Ombudsman, CCHB have maintained their high standards and continue to drive compliance and thus consumer protection."
Download the report: https://consumercode.co.uk/wp-content/uploads/2021/06/Consumer-Code-for-Home-Builders-Audit-April-2021.pdf