CCHB Contact Centre secures Customer Service Excellence Award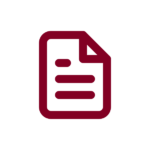 News
Our customer enquiry team, which is provided by the CTSI Contact Centre, has achieved the Customer Service Excellence Award 2022. This award is a trademark of the Cabinet Office and is awarded to organisations that show a genuine commitment to customer service, including continuous learning and improvement.
The Customer Service Excellence (CSE) Award focuses on the areas that research shows consumers value the most, including delivery, timeliness, information, professionalism and staff attitude. There is also emphasis placed on developing customer insight, understanding the user's experience and robust measurement of service satisfaction.
The CTSI Contact Centre has successfully held the accolade since it was first awarded to the team in 2014. This gives us real confidence that when consumers contact the Code for information, they will receive helpful, reliable information. Congratulations to everyone involved.