Annual survey of home buyers shows satisfaction with new build homes is on the rise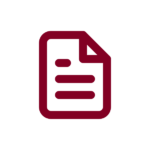 News
The 2021 National New Home Customer Satisfaction Survey from The Home Builders Federation (HBF) and NHBC has indicated an improved level of customer satisfaction for the fourth year running.
The annual survey, which was sent to over 76,000 new home buyers and attracted a 62% response rate, reveals that 91% of customers would recommend their builder to a friend, the highest level since the survey began in 2006. The results also highlighted that over 92% of those who bought a new build home would do so again.
Of those who responded to the survey, 84% were satisfied with the service provided by their builder during the sales process, and over 81% were satisfied with the after sales service, despite the fact that the pandemic has made it more difficult to access customers' homes in some cases. Satisfaction with the overall quality of new homes was up slightly at 88% (from 86% in 2020).
The full report is available on the HBF website.
Code Chairman, Noel Hunter, said "Against the backdrop of all the challenges created by the pandemic we are delighted to see the results of this large scale survey which show improvements in the levels of satisfaction amongst new home buyers particularly in the buying process, after sales service and quality of their new home. The Code continues to work with home builders to maintain and monitor high levels of customer service, including giving advice and providing free training material to agents and conveyancers to support developers in complying with the Code."
The annual National New Homes Customer Satisfaction Survey is one of the most comprehensive, large-scale surveys of its type carried out in the UK and the statistical methodology used in the analysis of this survey has been approved by the Statistical Services Centre, Reading. The national survey of new home buyers was launched in 2005 in response to one of the recommendations of the Barker Review of Housing Supply (2004) and is operated by warranty provider, NHBC. The survey approach and processes were independently reviewed by Ipsos MORI in 2017.
The Consumer Code does not have any direct links with the Customer Satisfaction Survey or other home buyer satisfaction surveys but aims to keep abreast of relevant findings and share information as appropriate.