Your quick guide to Specialist Retirement Housing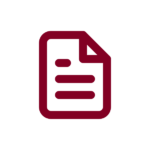 News
By Laura Easton RHG Advisor, Retirement Housing Group
As we get older, our housing needs change and many people will start to think about moving home. There are many different options including adapting the existing home, but more people are considering a move to some form of specialist Retirement Housing.
For households who do choose to make the move to Retirement Housing, satisfaction is high:
Accommodation is generally easier to look after and cheaper to heat
It is designed specifically for people who are less mobile
Often a manager is on hand to check that everything is well and answer any questions
It is easier to access care services when needed
There is a community atmosphere but residents still have their own front door to their own self-contained property.
Main Types of Retirement Housing
Modern retirement housing does vary and can meet a range of needs but in general most will fall into one of the three categories below. All will offer self-contained, accessible homes over which the resident retains control. Most sale properties will be sold on a leasehold basis.
Retirement Housing
This is often known as "Sheltered Housing" or "Retirement Living".
Retirement Housing usually provides some facilities that you would not find in completely independent accommodation. These can include:
secure main entrance
residents' lounge
access to an emergency alarm service and warden service
To move into retirement housing you are assumed to be independent enough not to need care staff permanently on site.
Supported Housing
This is often known as "Extra Care Housing" or "Assisted Living". Everyday care and support will be available. Additional facilities will often include
a restaurant
communal lounges and facilities for visiting GPs, chiropodists etc
social space and leisure activities
staff on site 24 hours a day.
Retirement Villages
Retirement villages are made up of clusters of accommodation around a central hub. The hub provides a range of facilities with the aim of creating a village atmosphere. The facilities can include restaurants, cafes, shops, swimming pool, gym, clubs and activities.
Some villages also include a separate registered care home to accommodate people with high levels of dependency or health problems. The idea is that residents should never need to move away from the village, despite changes in their health needs as they get older.
Charges
All specialist Retirement Housing will charge for services and the level of service charge should reflect the facilities and care offered. As well as the normal costs necessary for moving home such as Stamp Duty Land Tax, solicitors' fees, removals, there may be other costs to consider when purchasing a Retirement property. These could include annual ground rent and/or an event fee. An event fee is a fee that is payable when the property changes ownership (usually through sale) and may be linked to a percentage of the purchase price or sales value.
With all charges it is important to find out how much they are and what they cover in advance and it is a legal requirement that these costs are fully transparent to home buyers before anyone purchases a property.
The Consumer Code
In most cases a move to Retirement Housing goes ahead smoothly: providers are specialists who know their client group well. If there are problems with the marketing and selling of a Retirement Home or with the home builders after-sales customer service, then the Consumer Code is there to help. The Code covers most UK Home Builders, that is those registered with the main new Home Warranty Bodies: NHBC; Premier Guarantee; LABC Warranty and Checkmate. https://consumercode.co.uk/contact/