Viewings and house moves restart in England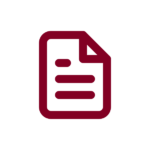 News
As of 13 May 2020, the government has amended the coronavirus (COVID-19) regulations to make clear that people who wish to move home can do so. This guidance provides important public health information to ensure that moving home and key activities around this, such as viewing property, can happen safely: https://www.gov.uk/guidance/government-advice-on-home-moving-during-the-coronavirus-covid-19-outbreak
As part of the first phase of the easing of the coronavirus lockdown in England, the Government has announced that house viewings, sales and completions can restart.
Many construction sites have already reopened to allow work to continue but this latest change means new home buyers will now be able to view potential homes, check on the progress of reserved homes and complete sales where their home is ready.
It is expected that sites will have measures in place to ensure social distancing and there may be restrictions in place affecting how many people are allowed on site at any one time. Please contact your developer for further information.
Please note these new rules apply in England only at the current time.