Update on House sales and purchases during the coronavirus outbreak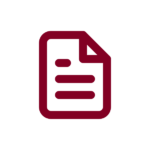 News
In light of the Prime Minister's announcement on 10 May 2020, some construction sites are expected to return to work. However, the picture is varied across England, Scotland and Wales, and it is likely that even sites that are open will be operating at lower capacity than normal to enable social distancing. This may affect site completion dates.
Many sales sites are still offering sales advice over the phone or email. For details about whether housing sites you are interested in are operating and what sales or customer service support is available, please contact the relevant developer.
The Government's advice for those currently in the process of moving house during the coronavirus outbreak can be read in full here: https://www.gov.uk/guidance/government-advice-on-home-moving-during-the-coronavirus-covid-19-outbreak
For those in Scotland, the Government's advice can be read in full here: https://www.gov.scot/publications/coronavirus-covid-19-guidance-moving-home/
The Consumer Code for Home Builders remains open and we are working remotely.
Please call us Monday to Friday between 10am to 4pm on: 0345 608 9797* Email enquiries can be sent to our team via: enquiries@consumercode.co.uk
*Calls to 0345 numbers usually cost the same as standard UK landline numbers. Please check with your network provider.