Trading Standards practitioners sought to lead site audits for Consumer Code for Home Builders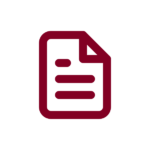 News
The Consumer Code for Home Builders ("the Code") is seeking to appoint a trading standards practitioner or company to lead independent site audits to assess compliance from April 2023.
The Code is an industry led code of conduct for new Home Builders which was developed to make the home buying process fairer and more transparent for purchasers https://consumercode.co.uk/.
Key to our work is encouraging and assessing compliance to check how well the work is being applied, support home builders in strengthening customer service and identifying whether the Code needs to be amended or updated. In addition to self assessment, training and other activities, we commission independent visits to Home Builders' site sales offices (and the offices of their agents) to assess compliance within a company and most importantly, at the point of sale.
Our current arrangements for auditing site visits will come to an end in March 2023 and the Code's Management Board is therefore looking to work with an individual/company, led by a Chartered Trading Standards Practitioner, who can complement the monitoring/auditing work that is already undertaken by providing support through a programme of pre-planned site visits both at a Home Builder's site and their sales office/marketing suite.
Full details of the brief can be downloaded here: Consumer-Code-auditing-brief-December-2022.pdf
Please note submissions for expressions of interest close on 13 January 2023.