Setting the record straight on New Homes Codes: What solicitors and conveyancers need to know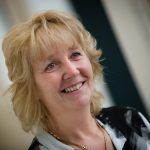 Carol Brady
When the Government embarked on plans to strengthen consumer redress in the new build homes market, many of us expected a mandated single code and New Homes Ombudsman to be phased in, replacing the numerous codes currently operating. In some respects, this would have made life easier for consumers and their advisers, since there would be one set of requirements for developers to follow, and a single scheme for redress. But only if that one scheme was as good as or better than the existing codes.
As things currently stand though, there is no statutory code or statutory ombudsman, although provision has been made for both. So where does that leave new build home buyers, and what do you, as solicitors and conveyancers, need to know to best support your clients?
In a recent article published in the Law Society for Scotland's Journal, Noel Hunter OBE clarifies some of the misunderstandings that currently exist about changes to new homes codes of conduct, including:
The Building Safety Act 2022 makes provision for a statutory New Homes Ombudsman and single code, but both would need secondary legislation
As things currently stand, all new homes codes remain voluntary and developers can choose which code they comply with, subject to any restrictions imposed by their warranty provider
There are no plans to replace existing codes with a single code, but efforts are being made to align code requirements where appropriate.
Training, learning from mistakes and taking disciplinary action are all key to driving up standards and improving customer service.
These, together with our free-to-access Independent Dispute Resolution Scheme for home buyers are among the reasons why the Consumer Code for Home Builders continues to be endorsed by the CTSI's Consumer Codes Approval Scheme.
Read the full article in the Journal, here: https://www.lawscot.org.uk/members/journal/issues/vol-67-issue-10/property-new-homes-codes-setting-the-record-straight/