New build homes: 5 Steps for solicitors to take to support clients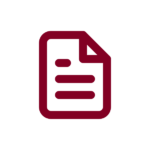 News
The latest Property Update from the Law Society features an article from our Chairman, Noel Hunter. The article provides an update on how consumers are protected by codes of practice and shares five actions property practitioners should complete, whether acting for consumers or developers in the sale and purchase of new homes.
The actions include:
Always check which code and which warranty applies in each case and familiarise yourself with the requirements of the relevant code.
Complete all training offered so you know what the individual requirements are and how to help your developer clients comply, and your consumer clients benefit from the protection offered.
Pay particular attention to the requirements relating to reservation agreements and contracts and take advantage of the sample reservation agreement provided which complies with our code.
Watch out for misinformation and be prepared to challenge. For various reasons, some law firms have been under the impression that there is now a statutory code and ombudsman. This is not the case and developers remain free to continue with their existing code of conduct.
Recognise your role in achieving better outcomes for consumers. By helping your developer clients comply with the code, you're improving the quality of service home buyers receive, while making your home buyer clients aware of the additional protection will give reassurance that they are well-supported, and that redress is available should anything go wrong.
Read the full article: Buying New Builds – 5 steps to support clients