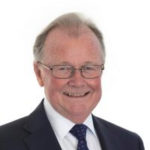 Noel Hunter
We're often asked about how the Code is funded and what impact that may have on the work we do.
In common with other Codes of Practice and Ombudsman Schemes, the Consumer Code for Home Builders is funded by the industry it oversees – in this case, new home builders – via our home warranty partners, NHBC, Premier Guarantee, LABC Warranty and Checkmate. This funding allows us to work proactively to improve compliance with the Code and reduce the likelihood of a home buyer experiencing poor customer service. Examples of this work include funding independent compliance audits, providing online training on Code compliance, sharing learning to improve customer service, and taking action following any decisions made through our Independent Dispute Resolution Scheme (IDRS).
Importantly, our funding also enables the Code to commission an IDRS. Builders that are the subject of a complaint are also required to pay a case fee to cover some of the cost of adjudication. The IDRS itself is run separately from the Code by award-winning dispute resolution specialists, the Centre for Dispute Resolution (CEDR). No award decisions are made by the Code or its partners.
Why choose this funding model?
There are thousands of new home builders operating in the UK but they're not all active all the time. Therefore, the simplest and most efficient way to secure a fair and consistent level of funding is via the home builder's warranty subscription.
From the outset, we wanted the Code to do more than simply investigate complaints. We put as much emphasis on proactively working with the industry to reduce the likelihood of complaints arising, thereby improving the home buyer's experience, hence the work undertaken in relation to compliance with the Code requirements.
It is very rare for new homes to be sold without warranties, which immediately incentivises builders to comply with the Code as a condition of their warranty. This also give us access to stringent sanctions should a builder refuse to comply with an adjudication by CEDR, the most severe resulting in expulsion from a warranty scheme. You can read more about how the Code is managed, and the action we take following complaints, in our 2019/20 Annual Report.