Gazumping and other house purchasing pitfalls: What help is available?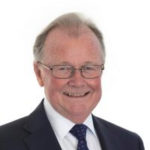 Noel Hunter
The pandemic has prompted a spike in property sales, with demand outstripping supply in some areas. Reports suggest gazumping is on the rise and the Stamp Duty holiday period is adding pressure on buyers to move quickly.
However unpleasant, gazumping is still legal in most parts of the UK, though not in Scotland where a verbal offer represents a legally binding agreement. While there are no failsafe ways to avoid gazumping south of the Scottish border, there is some protection in place for buyers, particularly those considering a new-build property.
Gazumping protection for consumers buying new build homes
Over 95% of new build homes are covered by the Consumer Code for Home Builders. Requirements include that builders must not engage in aggressive sales tactics or offer a property to another buyer once the reservation fee is paid and during the reservation period – this gives more immediate protection prior to exchange of contracts.
In the unlikely event that a home buyer is gazumped after paying a reservation fee, they can bring a complaint via the Code's Independent Dispute Resolution Scheme, which offers free, impartial, and timely redress. This can result in compensation for the buyer – including recompense for associated costs such as legal fees. In some cases, a repeatedly non-compliant builder could be removed from a warranty provider's register, affecting their ability to trade.
Reducing the risk of purchasing pitfalls
The Code also provides protection to help ensure buyers of new build homes make informed decisions, despite often feeling the need to decide quickly, and to give home buyers the flexibility to change their mind with minimal penalty, even after paying a reservation fee.
Home builders are required to refund reservation fees if the buyer changes their mind prior to exchange, minus any admin costs incurred by the builder (which should be outlined upfront). Reservation agreements must be provided in plain English, with any associated fixed or escalating costs, such as maintenance fees, ground rent or shared facilities, clearly stated. Buyers are also free to select their own advisors, including an independent surveyor to assess the build if required and legal representation to protect their interests throughout the purchase.
Under the Code, home buyers even have the right to cancel a contract and reclaim both the reservation fee and contract deposit if the builder makes a substantial and significant change to the property without the buyer's approval, or there is an unreasonable delay in completion.
Finally, most new build homes include a 10 year warranty which covers structural defects and will also protect consumers should their builder go out of business prior to their home being completed.
Other consumer support available for home buyers
Legal advice:  While builders and/or agents may recommend solicitors or conveyancers, home buyers are free to choose their own advisors. Conveyancers and solicitors are bound by strict rules which include that they must operate in the best interest of their client. If buyers have concerns about the quality of service received complaints can be raised with the Legal Ombudsman.

Consumer Protection Regulations (criminal law): Although the Consumer Rights Act 2015 offers limited protection when it comes to buying homes, the Consumer Protection Regulations help protect home buyers from unfair practices, including omitting information that may affect a buyer's decision. Agents and/or builders should make potential buyers aware of anything that could affect their decision to purchase.
In some cases, Trading Standards may bring a case under the Consumer Protection Regulations if they believe a home builder is in breach of those regulations. This is unlikely to result in direct redress for the consumers affected but provides a strong deterrent to poor practice and would provide supporting evidence for a subsequent claim through the small claims procedure of the County Court.
When the housing market is so buoyant and sales are happening quickly, it's more important than ever for home buyers to approach a purchase with their eyes open, fully aware of the protection available and where to seek help if needed.