Consumer Code launches new leaflet to raise awareness of the Code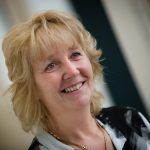 Carol Brady
The Consumer Code for Home Builders ("the Code") has developed short leaflet for homebuyers to raise awareness of the Code and how it can support consumers.
The leaflet summarises the key responsibilities of home builders and protections for consumers and has been provided electronically to members of the Code Scheme.
As part of the Code's requirements, home builders are expected to make buyers and potential buyers aware of the Code at an early stage, and this leaflet is an easy way to provide an overview of what consumer can expect from their builder.
In recent years, we have invested a lot of time and effort in raising awareness of the Code among builders themselves, including training their staff on how to meet the requirements and give high standards of customer service. With over 90% of home builders now covered by our Code, we are actively working to raise awareness among consumers, ensuring potential home buyers know what to expect and what help is available should anything go wrong.
– Noel Hunter, Chairman of the Consumer Code
The leaflet is available to download directly from the Consumer Code website.