Chairman Noel Hunter joins Conveyancing Matters to talk all things Code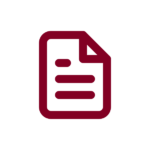 News
Our Chairman, Noel Hunter OBE was back in the hotseat again having been invited to appear in another episode of Conveyancing Matters on YouTube, discussing the independent Code Review and developments regarding New Homes Codes in general.
Interviewed by Lorraine Richardson of Adapt Law, Noel stated, "The Code seeks to reinforce the consumer protection that exists in the purchase of a new home" and went on to explain how the protection provided by the Code is being strengthened and the additional areas that will be covered by the revised Code.
He also reiterated that a single code covering all developers is not yet in place or mandatory, and that developers are free to register with the Code(s) of their choice, subject to any restrictions imposed by their Warranty body.
Watch the full interview here: https://www.youtube.com/watch?v=6GNNFvoZElc